Tourism Council working on comeback strategy post COVID-19 pandemic
Apr 25, 2020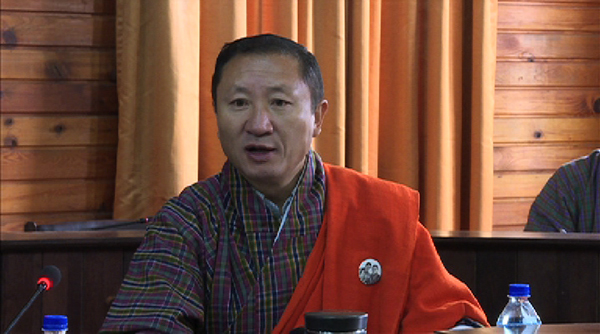 Post COVID-19 pandemic, the tourism sector that has been hit the hardest hopes to come back stronger and more resilient.
Tourism sector is one of the biggest contributors to the country's revenue, only second to the hydropower sector.
Speaking at the Meet-the-Press session yesterday, Foreign Minister Dr Tandi Dorji said the tourism sector has also learned many lessons following the pandemic. "With high value, low volume in mind, the sector needs to develop stronger policies," Lyonpo said.
The Foreign Minister highlighted that handicraft products need to be diversified, and authentic Bhutanese products promoted, tourist destinations need to be improved and beautified and more initiatives need to be taken to manage waste.
Lyonpo also said there is a need for policies to protect people employed in the tourism sector in a situation like the current one.
Speaking to BBS, the Director General of Tourism Council of Bhutan (TCB), Dorji Dhradhul, said that the Council is planning to digitise trekking routes and are exploring spiritual and wellness tourism.
Besides international tourism, TCB also plans to promote domestic tourism in the country, produce all handicraft products locally and improve the standard of services in the tourism sector.
TCB has already initiated Druk Neykor to promote domestic tourism. There are also plans to develop Gelegphu and Phuentshogling as domestic tourism destinations to boost local tourism.
Courtesy:BBS