Drukair unveils a new Airbus A320neo
Feb 21, 2020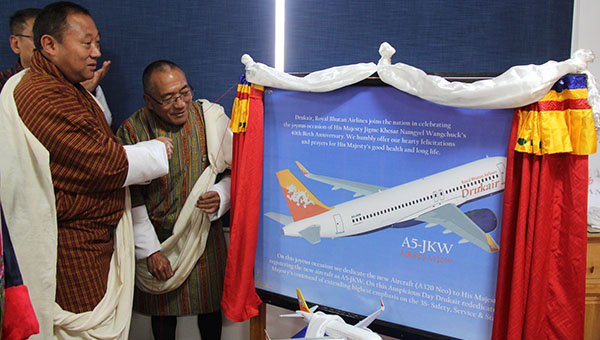 Today, coinciding with the 40th Birthday of His Majesty The King, Drukair unveiled a new Airbus A320neo and registered after His Majesty The King as A5-JKW.
The airbus will have 140 seats carrying capacity and is 15 per cent fuel-efficient. The airbus is bought on 70 per cent loan. The airbus is expected to arrive at the Paro international airport sometimes in March this year.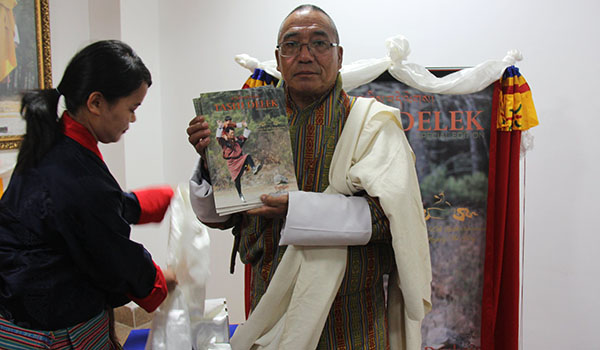 Similarly, Drukair also launched a special edition magazine commemorating His Majesty's Birthday today.
Courtesy:BBS