Runners from Australia, Bhutan, England & Japan win Bhutan International Marathon
Mar 3, 2018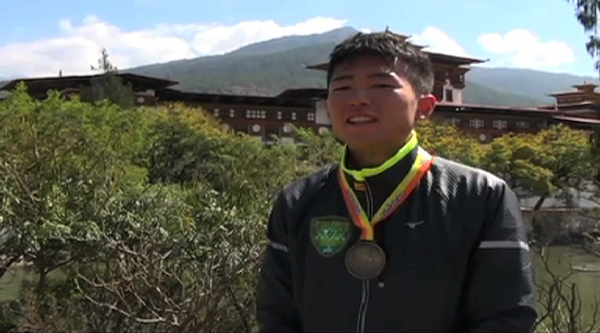 Yushiyuki Hara from Japan, Sarah Easton from England, Phurpa from Bhutan and Jocelyn Bradley from Australia are the winners of the Bhutan International Marathon held in Punakha today.
22-year-old Yushiyuki Hara won in the 42 kilometer full marathon male category. He broke last year's record of 2 hours 41 minutes set by Sangay Wangchuk by completing the race in 2 hours, 27 minutes and 18 seconds.
The four time winner Bhutanese runner Sangay Wangchuk did not take part in the marathon this year.
"Initially I thought it would be difficult for me but now after the win it feels great," Yushiyuki Hara said.
"Since I planned to compete in longer format, I prepared according to it. I have been taking part in marathon since my childhood and even in the future I will continue to take part in such events," he added.
The Japanese runner, Yushiyuki Hara, was last year's winner in the half marathon category.
30-year-old Sarah Easton, the winner in full marathon female category, said the win was unexpected. "It was not in my mind that I would win," Sarah said.
"I just came here to have a nice race. I am very happy and pleased. Everything was amazing and it was great I had a good run."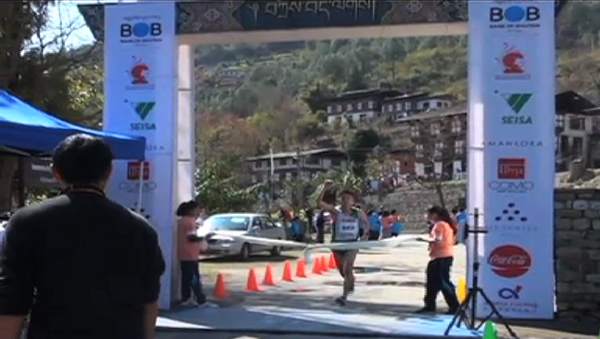 Sarah Easton is a professional athlete and runs for charity. "This is my 3rd marathon for charity this year. This is raising money for the refugees of Myanmar. I keep running but this is my first at this height."
22-year-old Phurpa from the Royal Bhutan Army (RBA) secured the first position in the half marathon category male, while Jocelyn Bradley from Australia won in the women's category.
The half marathon is 21.1 kilometer race.
419 participants from various countries the world took part in the marathon this time. The Bhutan Olympic Committee conducts the marathon every year in Punakha.
Courtesy:Kuensel