Water birds spotted in unexpected regions across the country
Jan 28 2017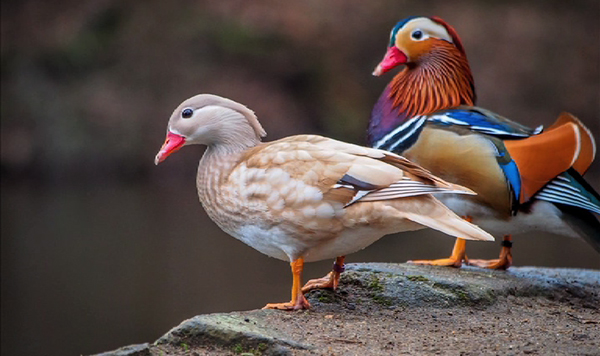 Local birders spotted a female mandarin duck for the first time along Thimphu Chhu during the annual Water-Bird census conducted on 22nd of this Month.
Scientifically known as Aix galericulata, the mandarin duck, according to Researcher Sherab of Ugyen Wangchuck Institute for Conservation and Environment or UWICE, is usually found in Japan and East Asia region.
After spotting the species for the first time in early 2000 along Punatsang Chhu, the species was also spotted in eastern region along the coast of Bumdelling river in Trashi Yangtse.
Similarly, a team led by UWICE accompanied by Nature Guide trainees spotted Black-necked Grebe for the first time at Chamkharchhu in Bumthang.
The bird is usually found along Punatsangchhu.
The Research team also spotted globally threatened White-bellied heron at Jamkhardrang in Trashi Yangtse for the first time last year.
The species is mostly found along the banks of Punatsangchhu. Bhutan hosts close to 30 White-bellied herons of the total 60 in the world.
"The change in habitat among birds cannot really be attributed to climate change. But as temperature is getting warmer every year, birds that usually belong to the low altitude regions are found flocking to high altitude regions," said a Researcher at UWICE, Sherab.
The research team also found unusual migration pattern among the Black-necked cranes.
GPS tags on two cranes this year showed their movement towards higher altitude regions from the northern border. The flock usually moves towards South during winter.
According to researchers, habitats of water birds in the country are often disturbed due to sand and stone extractions along the river banks.
Bird enthusiasts and volunteers carried out the census survey along all the major water bodies and wetlands across the country.
Bhutan hosts over 700 bird species of which some 37 are water birds.
Courtesy:BBS