Engaging local community in conserving snow leopards

Apr 18, 2019
Bhutan is one of the 12 countries in Asia that is home to snow leopards. However, due to human encroachment for poaching and retaliatory killings, the endangered big cats are losing their habitat.
To address the issue, Jigme Dorji National Park (JDNP) for the first time in the country has involved a community in Paro towards conserving snow leopards.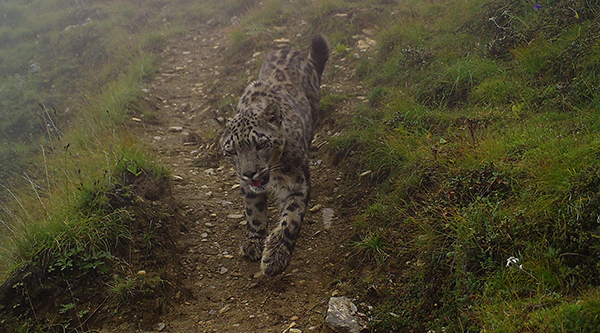 The villagers of Yagsa community under Tshento Gewog lose 17 yaks on average to snow leopards every year. The village with 26 households has around 1,500 yaks.
In the past, frustrated yak herders set traps and try to harm snow leopards. This is not the case now.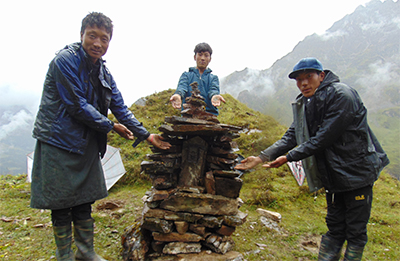 Today, with the Snow Leopard Conservation Group in place, locals are compensated for their loss and the community is engaged more towards conserving the animal.
"We get to take the meat and also Nu 3,000 as compensation. People are calm and they take the pictures of death yak and send it to the group," Kencho Dorji, the Secretary of Snow Leopard Conservation Group, said.
Besides compensation, the Park with the help of the Bhutan Foundation provides members with incentives such as tents and cream separators.
The conservation group was formed in 2016 with just 14 households and today the number has increased to 21.
"We have discussed with people and decided to start an insurance scheme. Park has given Nu 500,000 and Thangthangka Campsite gave Nu 100,000. And people insured their yaks. So in total, we had around Nu 700,000. We deposited the amount in the bank and compensate the deaths with the interest," Dargay, the Ranger of Soe Range office JDNP, said.
"We collect Nu 130 for each registered yaks from the members of the group. We deposit it to banks and we compensate from the interest. We get Nu 3,000 per yak." Tenzin, a member of the group, said.
To enable a future of the communities living in harmony with the snow leopard and other prey species, local people are trained to set camera trapping and data collections. With four camera trap set up in Yagsa since 2016, 6 snow leopards were captured on these cameras.
"If local know where the snow leopards are located, in case an outsider comes for poaching, as a member of the group, they can report to us. They are the ones close to snow leopard," Dargay said.
The community group will install five more camera traps in their community. Bhutan has recorded the presence of 96 endangered big cats as per the first nationwide snow leopards survey in 2016.
Courtesy:BBS